Yagisawa, Satoshi
Yagisawa, Satoshi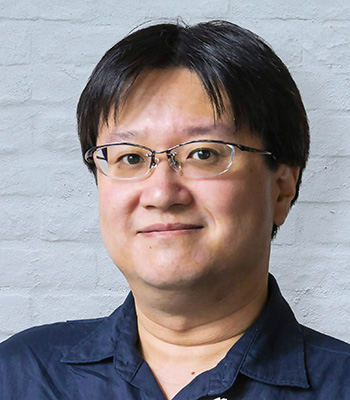 Satoshi Yagisawa was born in 1975 and graduated from the Department of Composition at Musashino Academia Musicae. After completing his master's degree he continued research studies for two additional years.

His compositions for wind orchestra are popular in Japan and many other countries. They were introduced in Teaching Music Through Performance in Band published by GIA Publications in the United States, published by De Haske Publications in Holland and Bravo Music in America, selected as a compulsory piece for the University of North Texas Conductors' Collegium, and performed at the 12th World Association for Symphonic Bands and Ensembles in Singapore and the Midwest Clinic in Chicago. In Japan, he has composed music for National Arbor Day, National Sports Festival, Japan Intra-High School Athletic Meets as well as numerous leading ensembles in Japan. Yagisawa was appointed Ceremonial Music Director for the National Sports Festival 2010 in the State of Chiba, Japan.

Other professional activities include festival adjudication, guest-conducting, teaching, lecturing, writing columns for music magazines and advisory work for a music publisher. He is one of the most energetic composers in Japan today. Currently he teaches wind, string, and percussion instruments at Kobe college & Media Arts, Shobi. He is also a member of "Kyo-En", an organization that premieres outstanding original works by Japanese composers.

Amongst Yagisawa's major works are Machu Picchu: City in the Sky - The mystery of the hidden Sun Temple; and Pompeii, and Zenith of the Maya.
Band Works
Machu Picchu - City in the Sky [Full Instrumentation]
This extremely popular work describes the magnificent citadel in Peru in terms of thriving life, destruction by conquistadors, and the re-emergence of Incan glory.
Primavera - Beautiful Mountain Winds
Yagisawa composed this piece at the request of the Kofu Community Band to reflect Yamanashi Prefecture's beauty and the band's four decades of history and bonds.
Pompeii
I have composed this work to describe history through music. I could not be happier that Hofstra University Symphonic Band and Dr. Peter Loel Boonshaft world-premier this composition.
Chamber Music
Coloratura - Flute Quartet
Another remarkably beautiful quartet from the melodic genius of Satioshi Yagisawa. Richly lyrical and challenging, this will excel in both concert and contest events.
Ramen Noodles - Euphonium & Tuba Quartet
An absolute delight for tuba quartet, four tastes of ramen are so represented. Ramen noodle talk has opened cheerful doors around the world for this composer.
Flexible Ensembles
Intrada II - Flexible Octet
Yagisawa's introductory chamber work can be performed by as few as 7 or 8 performers, the work segues between lush sentimentalism and jaunty delight.
March
Memories of Friendship
This heartfelt march is dedicated to the lifelong friendships and memories established during the wonderful days of school band membership.